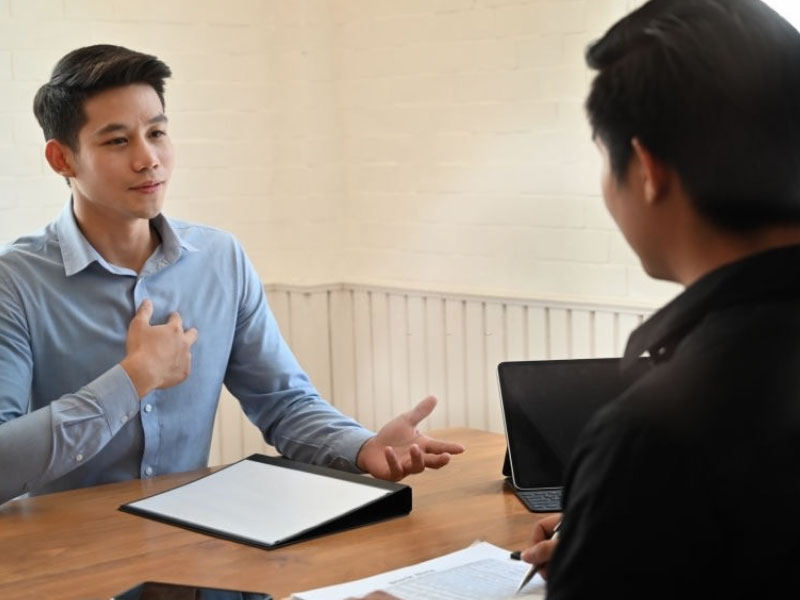 Tips for Answering Most Commons Job Interview Questions in Malaysia
There are keys to answering interview questions, right answers and details can enable a candidate to be spotted by the HR job agencies easily because they know how to answer them. Anyone can answer these questions even without practicing or researching, some
recruitment agencies
sent countless profiles over to HR talents to proceed for the interview step.
However, the outcome may be different than what we expected, sometimes only 3 out of 10 candidates sent to our clients and able to land the job opportunity, the rest failed. The problem lies in their interview answers, candidates often gave wrong details in questions asked and they may end up doing this in other upcoming interview sessions or screening process.
These questions are often asked by many HR professionals and you will surely be tested on it. They may sound easy but there is more to these questions than meets the eye. So, we are here to save the day by giving tips on how to ace these interview questions.
1. Tell me about yourself
Do not explain about your whole life story or repeating the things that are already in the resume. Interviewers and recruiters can read
your resume
and want to know something that is not on it. Talk a little bit about where are you from and self-interest, follow by what have you learnt in your university studies that are related to the job you applied. Then you can explain briefly about what skills and knowledge you picked up in your previous working experiences along with key achievements to highlight. Somewhere around 3 minutes mark will do for this question.
2. What made you applied for our company/What makes you different from all other candidates
So often that job agencies would hear answers such as I can learn a lot from this company and improve myself or I am a fast learner. Strictly avoid this and give answers like your skills/knowledge matched the requirement, it shows that you are fit for the job and elaborate it to let the HR recruiters know that you can contribute to the company.
3. What are your strengths
This is where the convincing part happens, a time to be honest but do not brag too much, let the interviewer notice what you can do overall and recruitment agencies will more likely to proceed your resume to clients. Plain answers like fast learners, organized and multi-tasks is what 90% of the candidates will say. Instead, answer about the level of problem-solving or teamworking skills and give past experiences of it so that the HR talents can know more about your working style.
4. What are your goals
Normally it would be one of the last questions that HR recruitment firms or professionals would ask about, they want to analyse if you have a goal or motivation in your mind and not only work without an objective, it is about how far you see yourself. State what are
your plans for career
and this role applied can match your ambition, let the employers know that you have a realistic aim in your life. This will leave impression that no HR recruiters can forget.
And always remember, no one can predict the outcome of an interview. Walk out with pride and confidence knowing that you did your best and hard work will never betray. For more information and career advice, feel free to
get in touch with us
.
References