At ASK Resources, we do not just fulfill job vacancies, we bring top talents to the table. As professionals who recruit for living, we believe that humans and their talents are the core of businesses.

Talent pool is not the only expansion we have throughout 14 years of our journey. But rather, we foster relationship with candidates by interacting with them in a meaningful and personalized manner and ultimately earning their affinity and advocacy.

For employers, our experienced and professional consultants listens attentively, understanding beforehand and identifying your concern before providing tailored solutions for both your talent acquisition and talent engagement requirements concurrently. Most importantly, we urge ourselves to stay up to date with the latest trends in the world of talent acquisition in order to fulfill each hiring needs, tactfully.

We proactively recruit top talents for our business partners, assisting them to search for hidden gems that are passive in their job searching process. We value both our business partners and candidates by acting as a filler gap, closing the deal and creating a mutually beneficial situation for both parties. This helps us to stay true to the vision of our company and strive continual success in the competitive market.


Mission
To deliver relevant, reliable and cost-effective services
Vision
To be the best and most preferred staffing services provider
Core Values
Integrity
The ethical conduct of choosing our thoughts and actions based on company values
Professionalism
Professional conduct of our consultants by upholding responsibility towards our stakeholders
Dependability
The quality of being trustworthy and accountable for responsibilities entrusted upon us
Our Team and Partners
---
0
ASK's Recruitment Specialists
Our professional recruitment specialists to serve your talent acquisition needs.
0
Satisfied Recruitment Partners
We provide our client the one stop solution for their human resource needs.
0
Total Candidates in Database
ASK Resources' total available candidates across the covered regions
Our Expertise
---
ASK covers from non-executive to C level positions across different functionality and industry within Malaysia as well as APAC region.
Industries
Banking and Financial Services
Information Technology
Construction and Property
Telecommunications
Manufacturing and production
FMCG
Retail
Pharmaceutical and Biotechnology
Shared Services Centre
Oil and Gas
Engineering
Food and Beverages
Functionality
Human Resources
Sales and Marketing
Administration and Support Services
Account, Auditing and Finance
Production and Operations
Supply Chain and Logistics
Customer Services
Marketing Communications
Corporate Affairs
Analyst
Developers
Business Development
Our Sourcing Channel
---
| Sources | Mass Recruitment | Non-Executive/ Fresh Grads/ Junior to Senior Exec | Managerial Level & Above |
| --- | --- | --- | --- |
| ASK Database | | | |
| Career Fair | | | |
| Walk-In Canddiate | | | |
| Job Portals | | | |
| Printed Media | | | |
| Social Media Recruitment | | | |
| Candidate Referral | | | |
| Active Search | | | |
| Professional Networking | | | |
Our Recruitment Process
---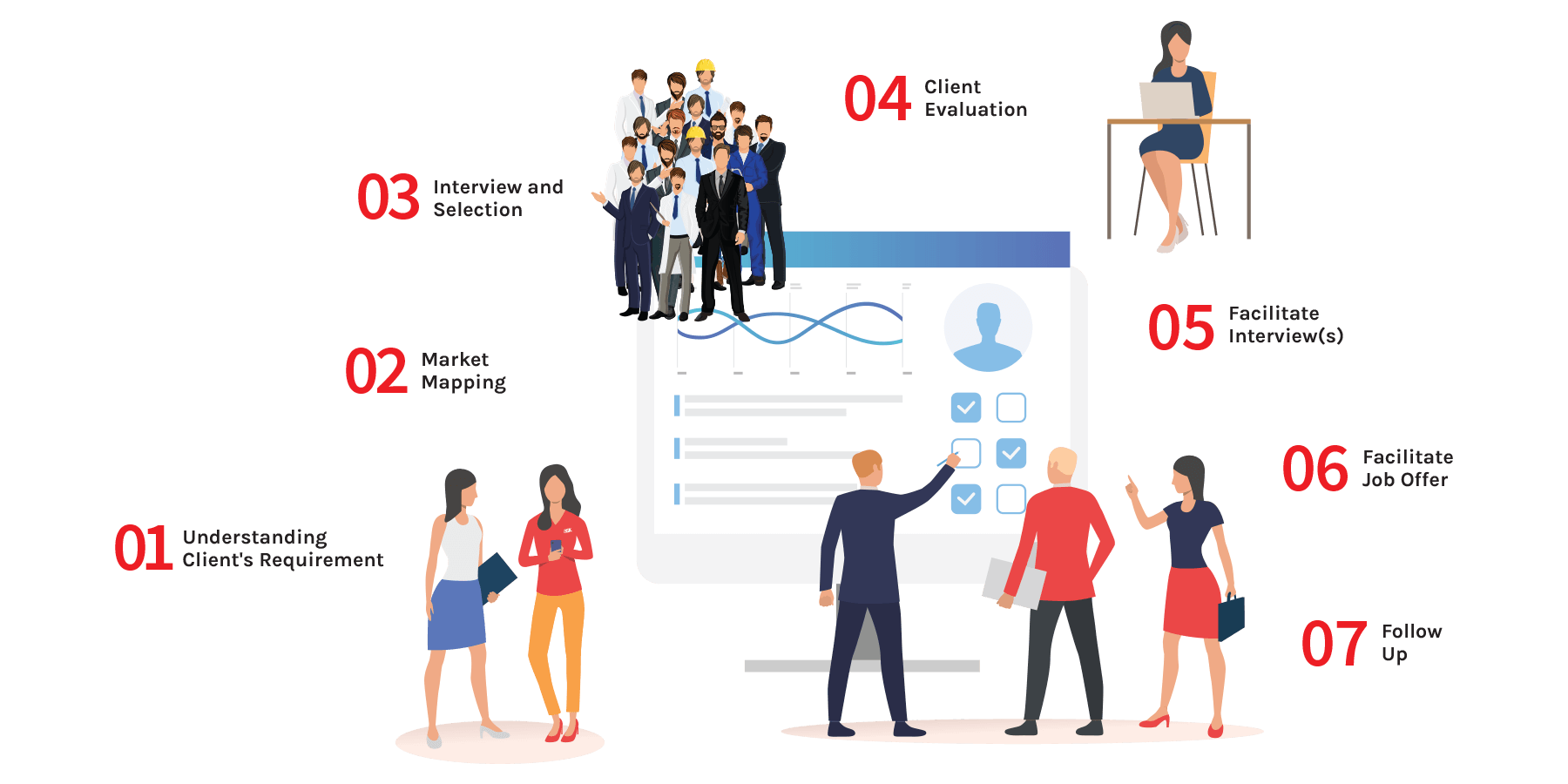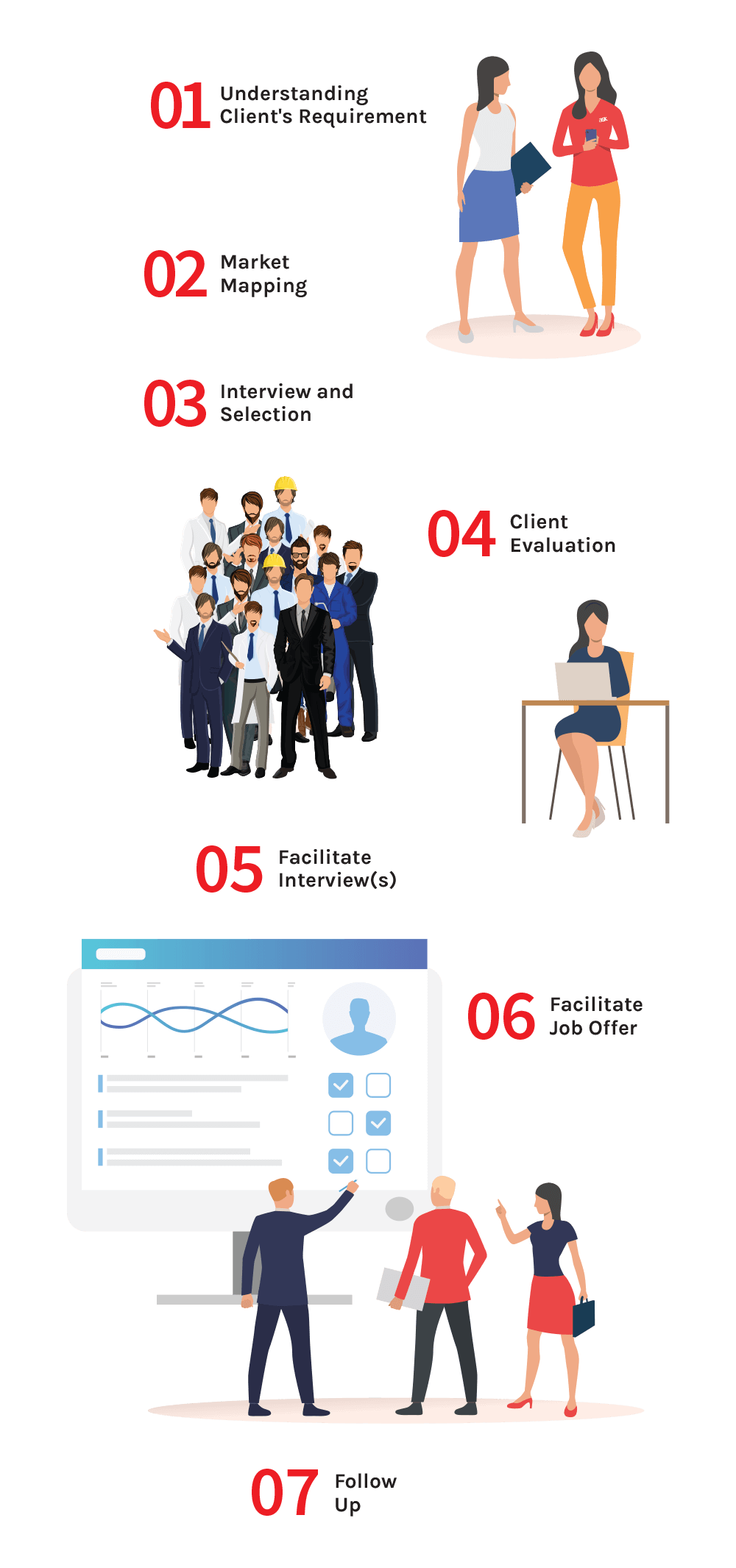 Client A
ASK has been our valuable recruitment partners since 2009, they have managed to send relevant profiles for the openings we have.
Client B
ASK placed our Head of Credit in 2017. Our Board of Directors are pleased with the ASK's professionalism in sourcing this candidate for us
Client C
Karen has been very attentive to our recruitment needs. Their support is fast and efficient to cater our needs. The overall experience of working with ASK is beyond expectation.
Client D
ASK Resources is an efficient and reliable Recruitment Firm. Give them a Job Assignment and they will be certain to provide you with candidates that are compatible to your requirements and expectations.

What are you waiting for? Give them an opportunity if you are having trouble to fill your vacancies
Client E
We began working with ASK Resources for Contract Staffing and Temporary Hiring with limited headcounts. Throughout the years, the dedication from the Recruitment Specialists in ASK Resources has convinced us to delegate the majority of our hiring requirements to them, inclusive of Mass Hiring Projects, Permanent Placements and Temporary Staffing requirements.
Client F
"Integrity, Dependability, and Professionalism"

The team in ASK Resources stands true to the core of their business principles and delivers exceptional results towards our hiring requirements
Client G
Hanna and her team have been very reliable to overcome our shortage in manpower and always very responsive in supplying us with good candidates. It has been very efficient when we were dealing with her and team and we hope to keep our business at high level. Kudos and thanks to her